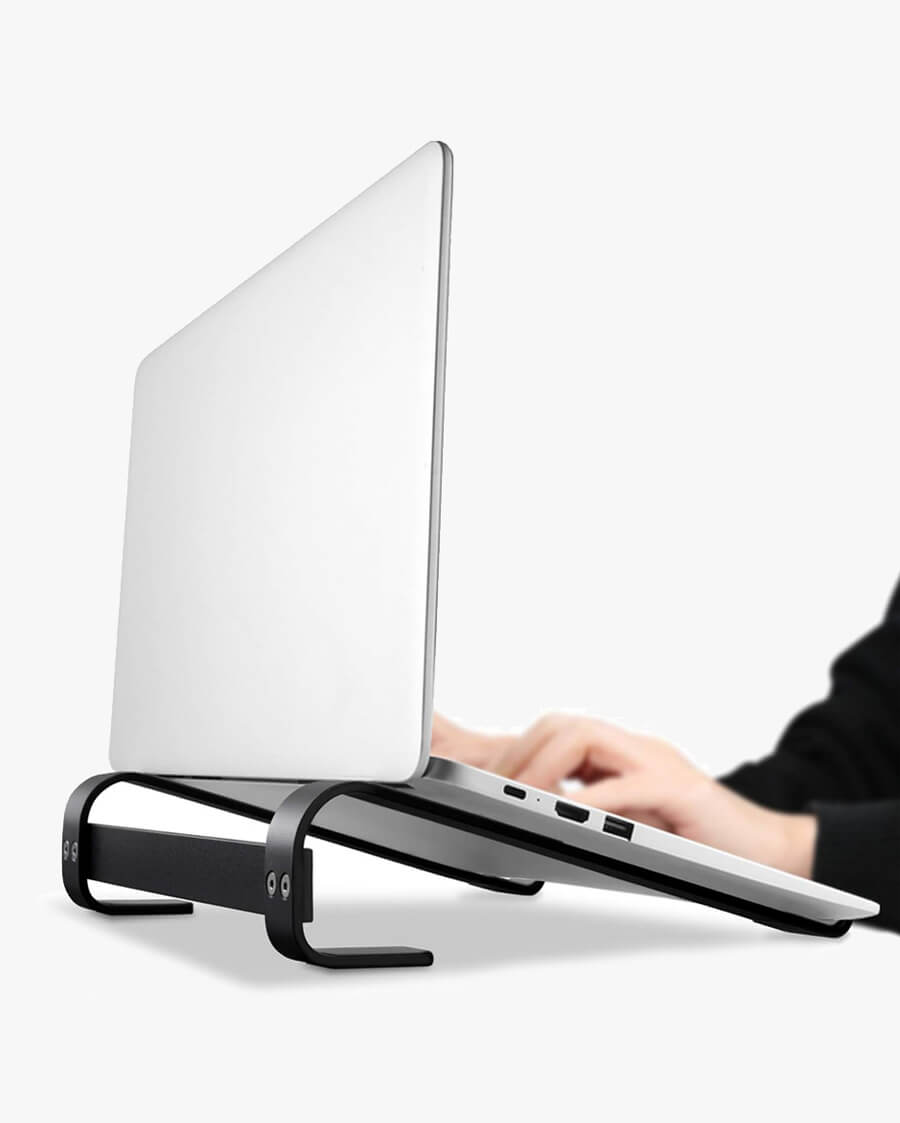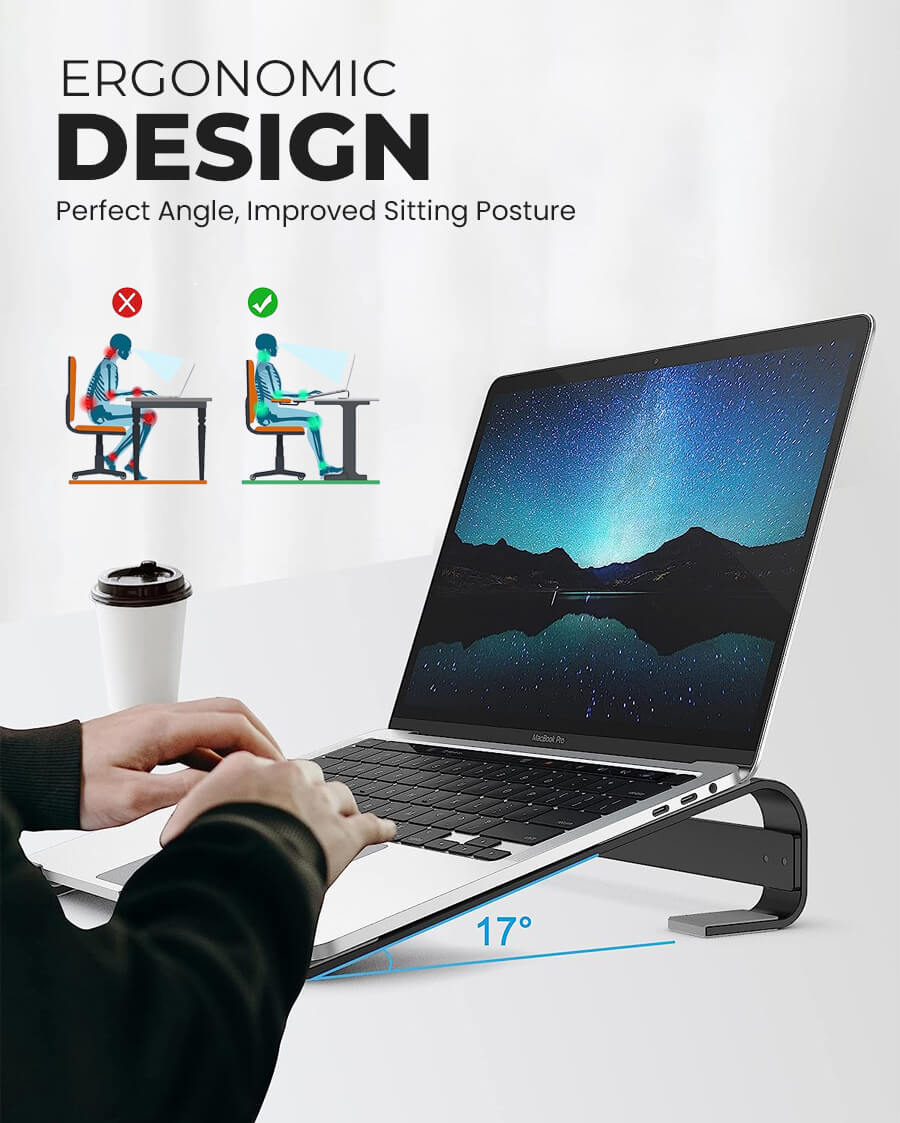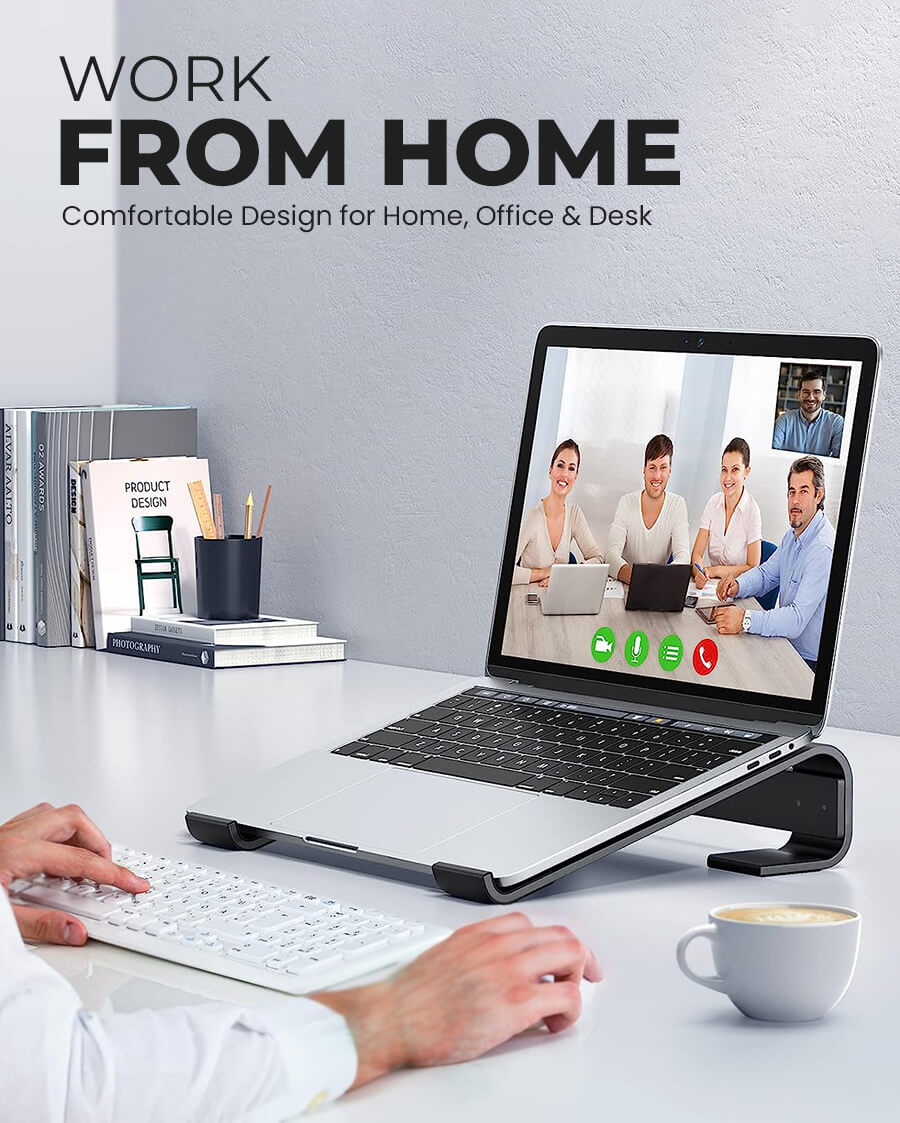 Ergonomic Tabletop Riser Laptop Stand L2 - Hiker Store
---
Place your order before 12:00pm for same day dispatch.
Description
The Hiker L2 laptop stand has an ergonomic design, which can raise the laptop screen by 2.5 inches and the keyboard by 17 degrees to achieve a perfect eye level and a comfortable input angle.

It can fix your posture, relieve neck, shoulder, spine and wrist pain. Lets you work from home or at office with laptop in comfortable posture.

The computer stand for laptop is made of high-quality aluminium that insulates heat. The open design brings good ventilation and air motion.

It features DIY installation & takes only 4-5 minutes to assemble.
Model: L2 Laptop Stand

Material: Aluminium, Silicone

Dimensions: 180 (H) x 250 (W) x 165 (D) mm

Package Contents: Aluminium Angular Strips x 2, Rectangular Bar x 1, Screws x 4
For User Manual Click Here

For Installation Video Click Here
Delivery
Dispatch within 24-48 hours & delivery in next 4-5 business days.


Free Shipping
Free shipping all over India on all orders & purchase.


Cash on Delivery (COD)
Rs.99 extra charge on all Cash On Delivery (COD) orders.


Returns/Exchange
Easy returns/exchange within 15 days of delivery, subject to product's original condition. For more information, check out our Shipping Policy Page and Return and Exchange Policy page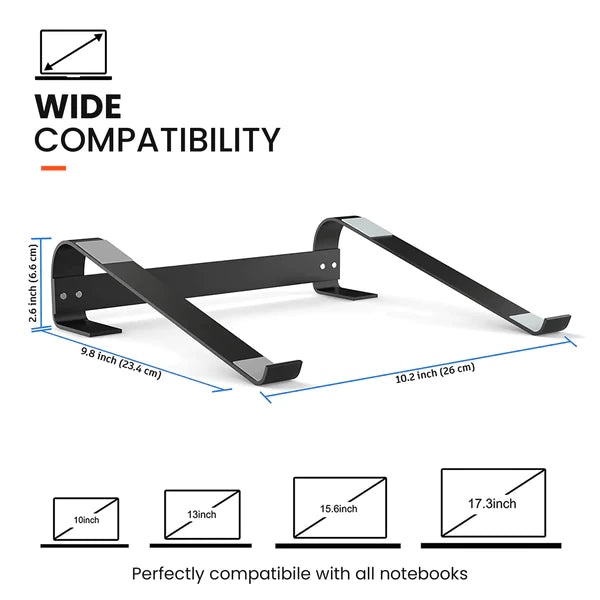 Wide compatibility
A laptop flexible stand with broad compatibility can support a range of laptop sizes and models, providing a stable and ergonomic platform for your laptop. This type of stand is designed to be adjustable, allowing you to find the ideal angle and height for your device, reducing eye strain and neck pain.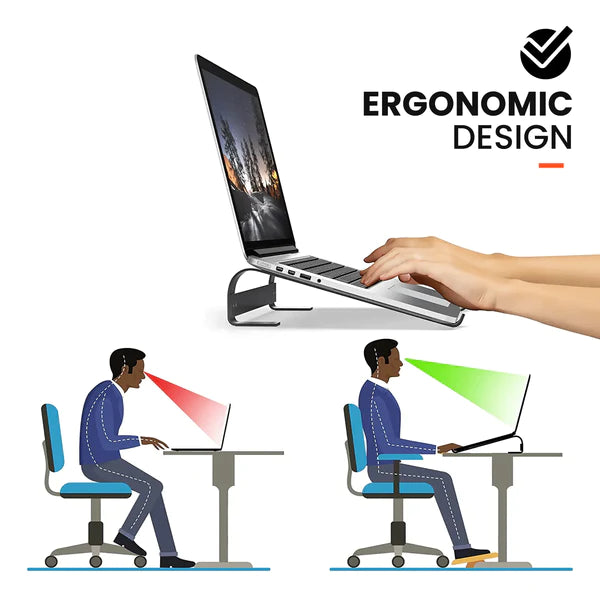 Ergonomic Design
The laptop's flexible stand ergonomic design is a device that allows you to comfortably use your laptop for extended periods. The design of the stand helps to keep your laptop at the optimal viewing angle and height, reducing strain on your neck, shoulders, and eyes. The stand also helps to improve posture by promoting good alignment of your spine, which can help to prevent back pain.
Anti Slip Rubber
The Anti Slip Rubber Laptop Stand is a must-have accessory for anyone who uses a laptop regularly. This stand is designed to provide a stable and secure platform for your laptop, ensuring that it stays in place while you work. The stand is made from high-quality anti-slip rubber that provides excellent grip and stability.
This product has no reviews yet.